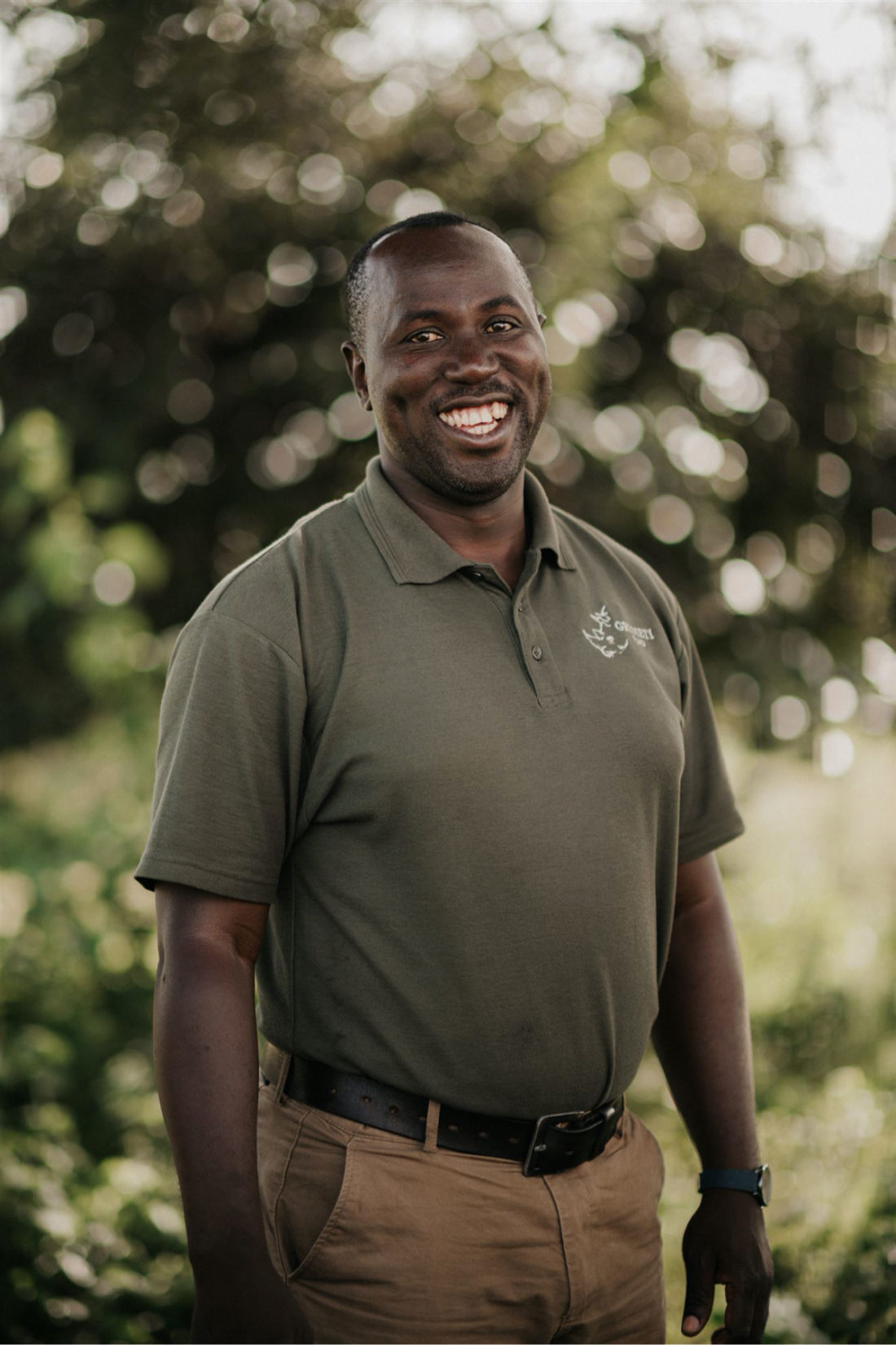 Relationship Manager
David Mwakipesile
David grew up in Tanzania with the belief that we were created to co-exist with animals.  Now, as the Grumeti Fund Relationships Manager, he is able to implement solutions whereby conservation and community development come together in order to help people and wildlife live in relative harmony.
David's work focuses on helping the community solve complex challenges like human-wildlife conflict, strengthening their relationship with nature and with the Grumeti Fund, as well as nurturing and developing the co-management partnerships with various Tanzanian government entities and enabling cutting edge conservation projects to take place. David has a BSc in Wildlife Management from Sokoine University of Agriculture.
He joined the Grumeti Fund in 2014 and before becoming the Relationships Manager in 2020, held several other positions within Conservation Management and Anti-poaching, where he developed a deep understanding of various departments within the organization.  Before becoming a part of the Grumeti Fund, David also had experience working across various protected areas in Tanzania for government organizations such as TANAPA, TAWA and the Ministry of Natural Resource and Tourism.