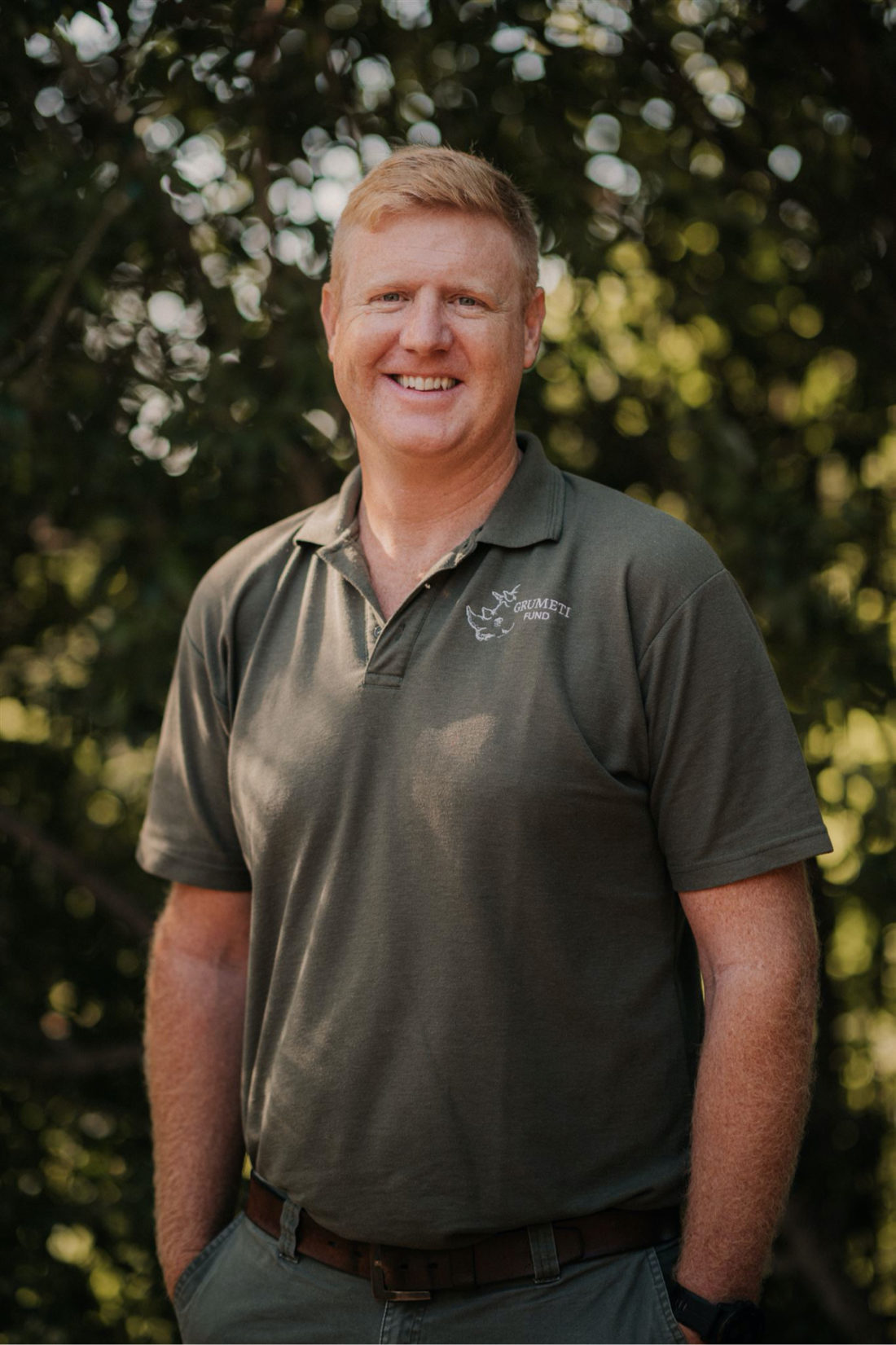 General Manager - Anti-Poaching & Conservation
Matt Perry
Matt has been working in the conservation sector for a period extending 18 years. He joined the Grumeti Fund as Section Manager in 2008 and has progressed internally, being promoted to Conservation Manager in 2016. More recently, Matt was appointed as General Manager to co-lead the Grumeti Fund. He is an experienced manager skilled in conservation management, law enforcement, conservation strategy and leadership. Starting a career in the iconic Kruger National Park provided Matt with a solid foundation and understanding of the intricate management challenges facing Africa's protected areas. From Kruger, Matt went on to consult on projects in Zimbabwe, Namibia and Tanzania.
Over the years, Matt has been able to apply himself to the field-based conservation and law- enforcement detail of this inspiring conservation project, becoming fluent in Swahili in the process. Contributing to this world-class conservation project has been hugely rewarding for Matt and he has thoroughly enjoyed working with the many dedicated teams over the years of experienced conservation practitioners, here in one of the world's most iconic protected areas. Matt has committed more than a decade of his time serving the Grumeti Fund and he is proud of the success achieved so far, and is dedicated to ensuring that this extraordinary story continues to deliver impact to both the people and wildlife of the Serengeti.
Matt grew up in Kwa-Zulu Natal, South Africa. He formalized his love of conservation with a Diploma in Nature Conservation from the Tshwane University of Technology in South Africa. In 2017, Matt went on to complete a Master's Degree in Conservation Leadership at the University of Cambridge.