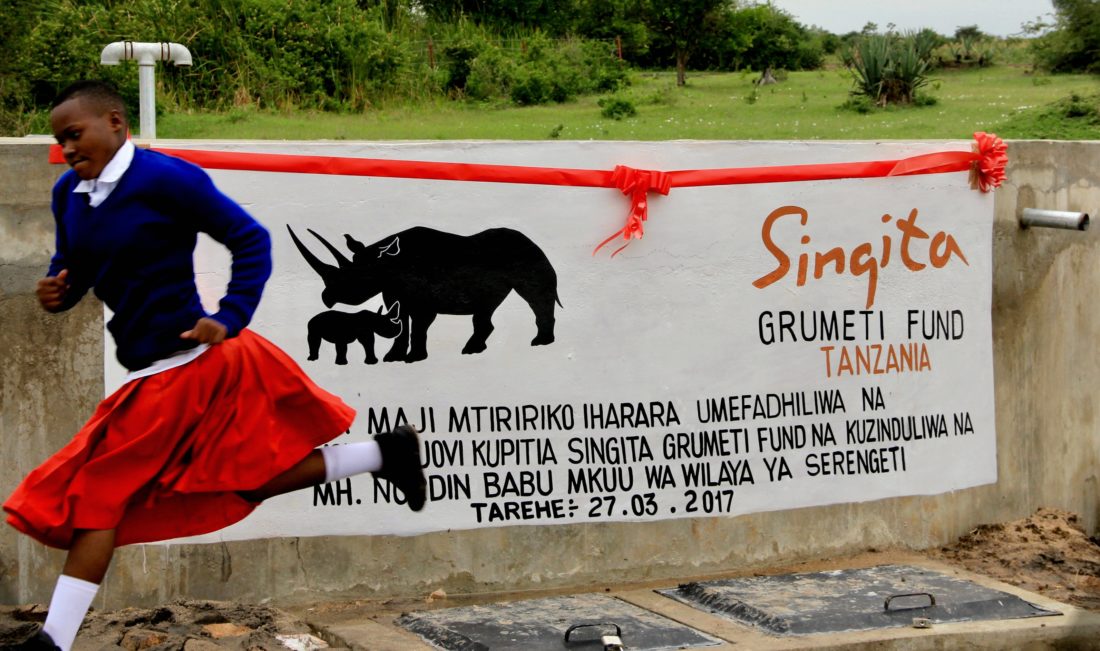 6th May 2017
6th May 2017 /
Updates
A Community Collaboration
The Grumeti Fund, through a generous gift from Dorothea and Jon Bon Jovi, is proud to have collaborated with Issenye Secondary School and Ihahara Village to complete an essential water project. With sustainability as one of our core values, we strive to create collaborations such as this where we work hand in hand with the community to create long term solutions for the development of the villages around the concession.
For many years the natural spring where students and villagers get water was not protected, did not have storage or pumping facilities and was used for human and cattle consumption.  By joining forces, the school, the village and the Grumeti Fund formed a tripartite agreement to fix the infrastructure surrounding this vital resource.  The spring is now protected and fitted with the necessary equipment to supply clean water on site and to the school, as well as separate facilities for consumption by livestock.  The students of Issenye Secondary School are now able to dedicate more time to studies and sports and socializing, as their mile-long trip to the spring and back is replaced with clean water on tap at school.  On the site of this natural spring are also several other projects that are supported by our Community Outreach Program, including a tree nursery, and bee hives.
We are proud to have recently handed over this collaborative project where the Grumeti Fund worked hand in hand with a local community to create a much-needed resource for the village and students. We are very grateful to the Bon Jovi family, to Issenye School for providing 15% of the project cost to the village of Iharara for supplying construction materials and creating effective water management committees.