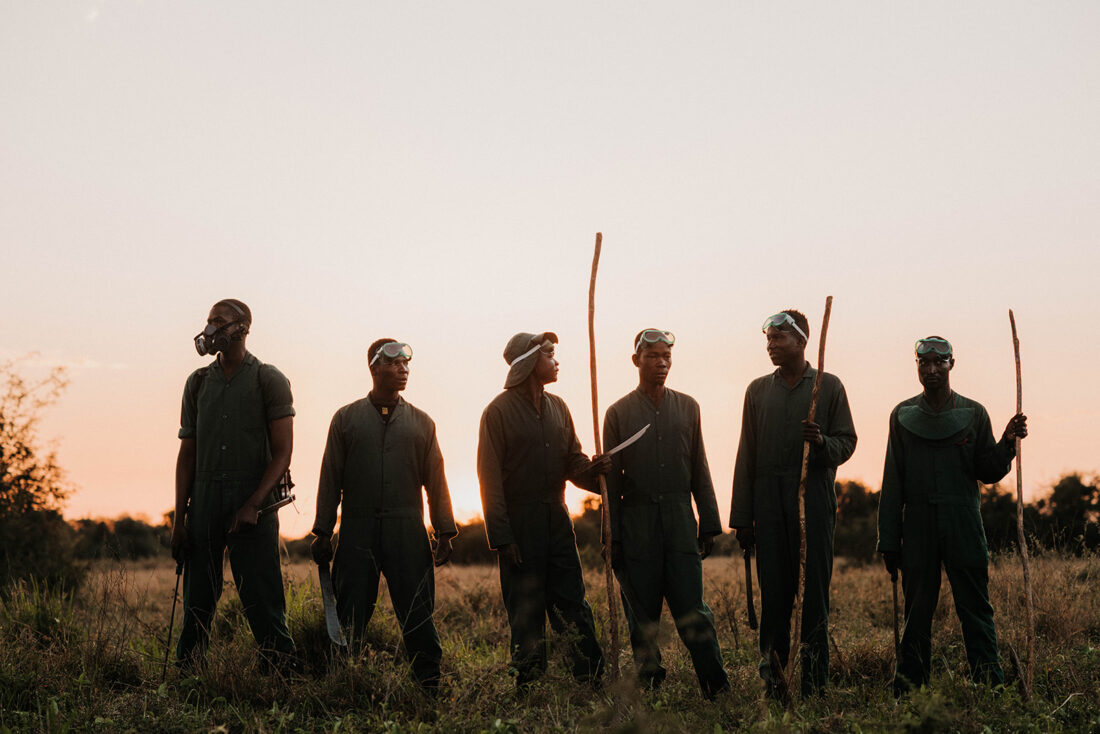 23rd Mar 2023
23rd Mar 2023 /
Updates
Halting the Spread of Invaders
Imagine a lush ecosystem filled with different plants, hundreds of bird species, and wildlife that thrive in their natural habitat. It's a beautiful scene, one that we all hope to preserve for future generations. But, what if I tell you, that place is under threat from invasive species?
The Ikorongo-Grumeti concession in western Serengeti, once barren and now a thriving ecosystem, is threatened by Invasive Alien Species (IAS).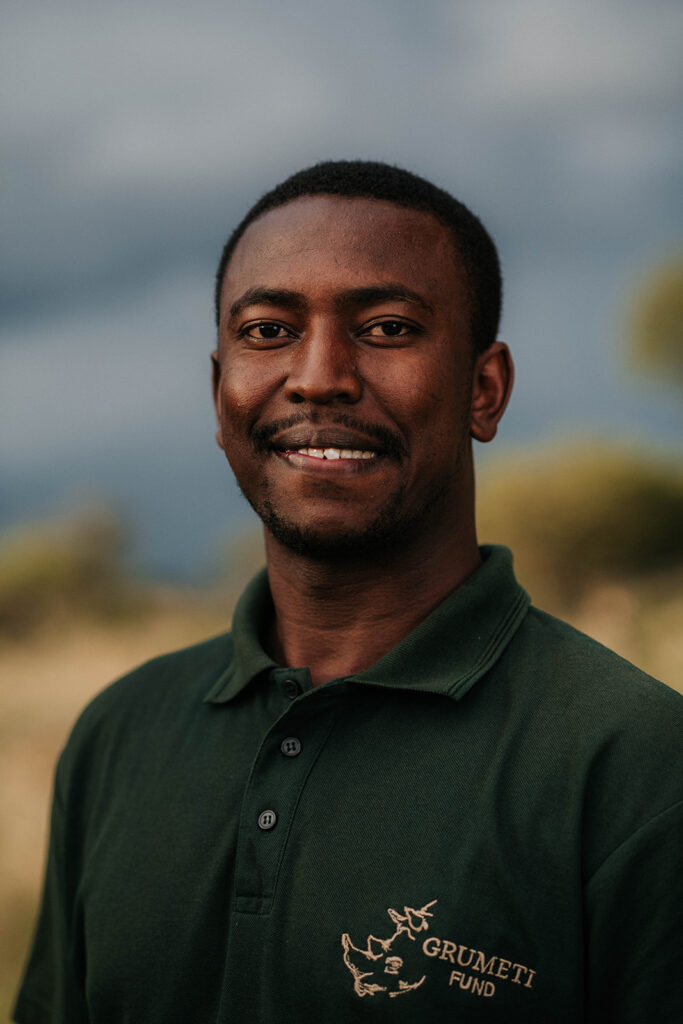 Baraka Kereto, who works for the Grumeti Fund as a Section Manager, is actively involved in controlling and eradicating Invasive Alien Plant Species.
The Grumeti Fund began operations to control and eradicate Invasive Alien Plant Species in 2009, following a survey that identified the six most dangerous Invasive Alien Plant Species in the concession: Opuntia spp, Chromolaena odorata, Lantana camara, Pistia stratiotes, Parthenium hysterophorus, and Tithonia diversifolia.
Baraka and his team use mechanical and chemical methods to control and eradicate these plants. They uproot and chop the plants, and then spray them with herbicides. The method used depends on the growth stage of the plant.
There are two teams that are involved in the eradication of Invasive Alien Plant Species. Each team has sixteen members during the dry season and nine members during the wet season. For efficiency, team members are trained on how to use various equipment and tools, as well as the importance of working closely as a team. Teamwork is crucial, not only for efficiency and effectiveness but also for safety.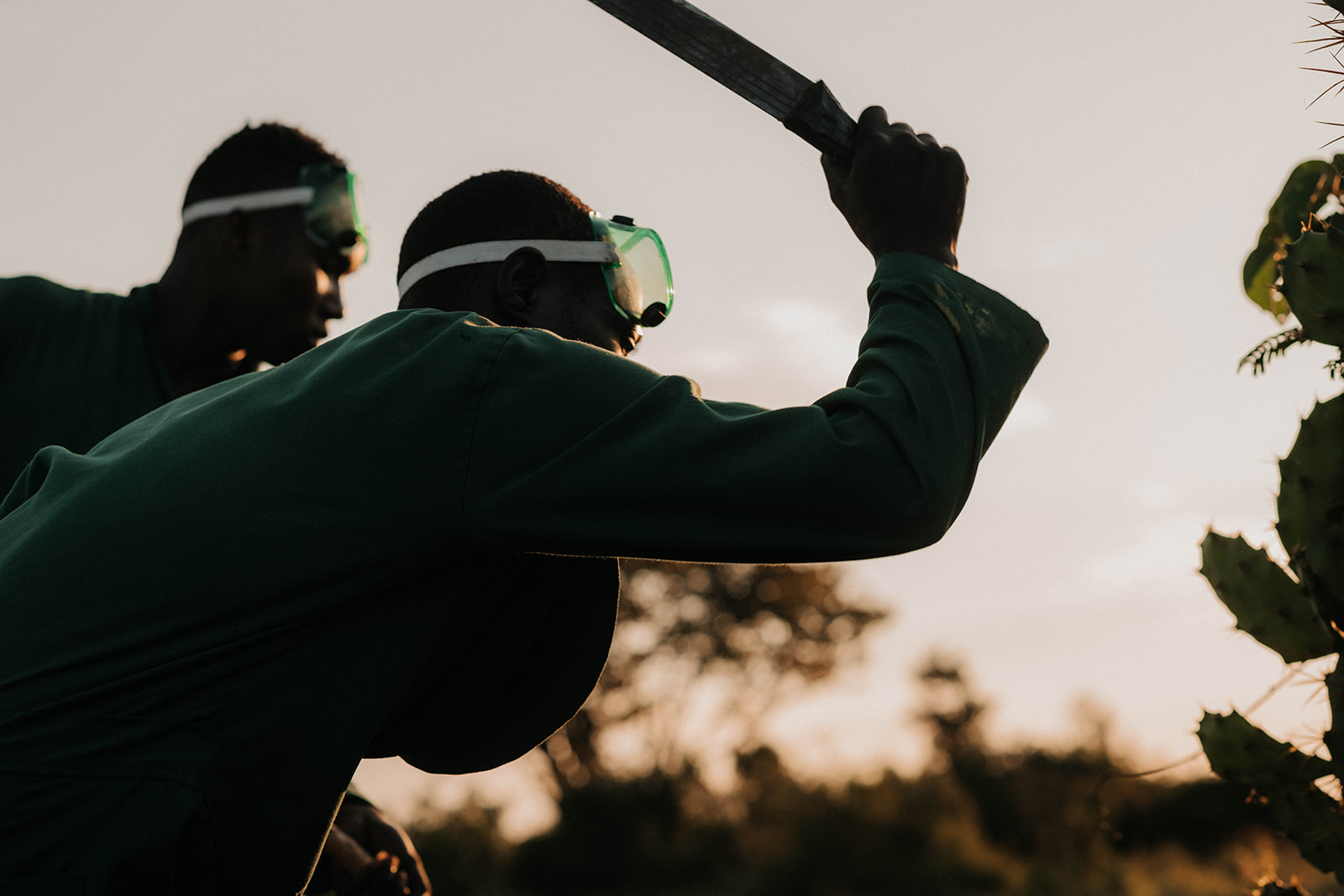 A typical day for a team member starts by waking up at 5am, driving to the location of the Invasive Alien Plant Species, and dividing the area into blocks for efficiency. The working day is usually 8 hours, most of the time covering an area of 10,000 square meters.
"The ecosystem will collapse if invasive alien species are not controlled. The ecological niche is the first component of the natural habitat to be impacted by invasive alien species; once this is done, other elements such as nutrition, reproduction, animal and plant growth will also be altered. Ultimately, when the environment and natural habitat are harmed, some animals, insects, and plants may become extinct, endangering not only their existence but also that of humans."  Said Baraka.
Baraka and his team are working tirelessly to control and eradicate these invasive species. He is confident that with the help of key conservation stakeholders, the community and government, this problem can be greatly reduced.