28th Jul 2023
28th Jul 2023 /
Updates
RISE Scholarship Program: Highlighting Juma Minya
In 2019, the Grumeti Fund established the Research and Innovation for the Serengeti Ecosystem (RISE) program. RISE transcends the boundaries of traditional research. Harnessing the brightest minds from Tanzania and beyond, RISE bridges the gaps between high-quality scientific research and applied conservation decision-making. The RISE center is constantly bustling with emerging scholars and seasoned scientists who collaboratively tackle pressing questions in conservation science and identify tangible solutions that benefit both the wildlife and the communities that rely on the Serengeti ecosystem.
Juma Minya is one of the many brilliant minds currently working to advance conservation science through RISE. Juma is pursuing his Master's in Conservation Management from the University of Glasgow. In 2022, he was awarded a RISE graduate fellowship to support his studies and conduct field research on elephant demographics in the Grumeti concession area. Specifically, Juma is interested in understanding the age and sex structures of elephants in this ecosystem, which he believes will help us understand factors contributing to human-elephant conflict.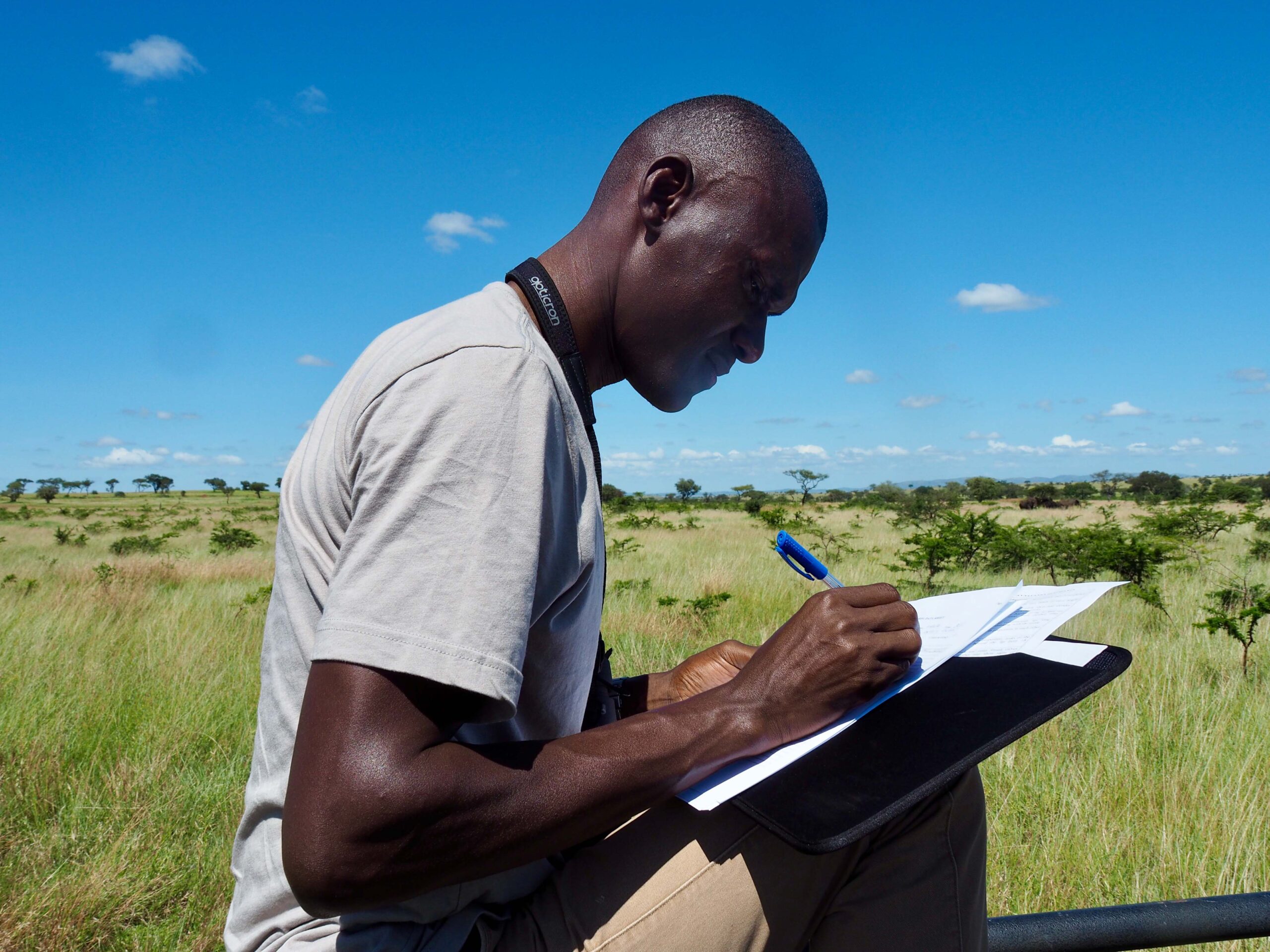 Reflecting on his RISE fellowship opportunity, Juma explained, "I first saw the fellowship advertisement in March 2021 on Grumeti Fund's website. Filled with hope and determination, I applied, and I was awarded the opportunity to start my study in 2022. To me, this was the golden chance."
Juma attributes his current interest in wildlife to growing up on the outskirts of the Serengeti-Mara ecosystem in the Mara region, Tanzania. He recalls seeing wildebeests and other animals crossing the Mara River during their grand annual migration. In his heartfelt reflections, he said, "I still recall seeing wild animals crossing the river and roaming the vast plains from our home. These amazing and memorable experiences made me want to protect and take care of wildlife." Juma's personal passion for wildlife ignited his academic pursuits; in 2014, he completed his Bachelor's degree in Wildlife Management from the Sokoine University of Agriculture, setting his foundation for a future in conservation science.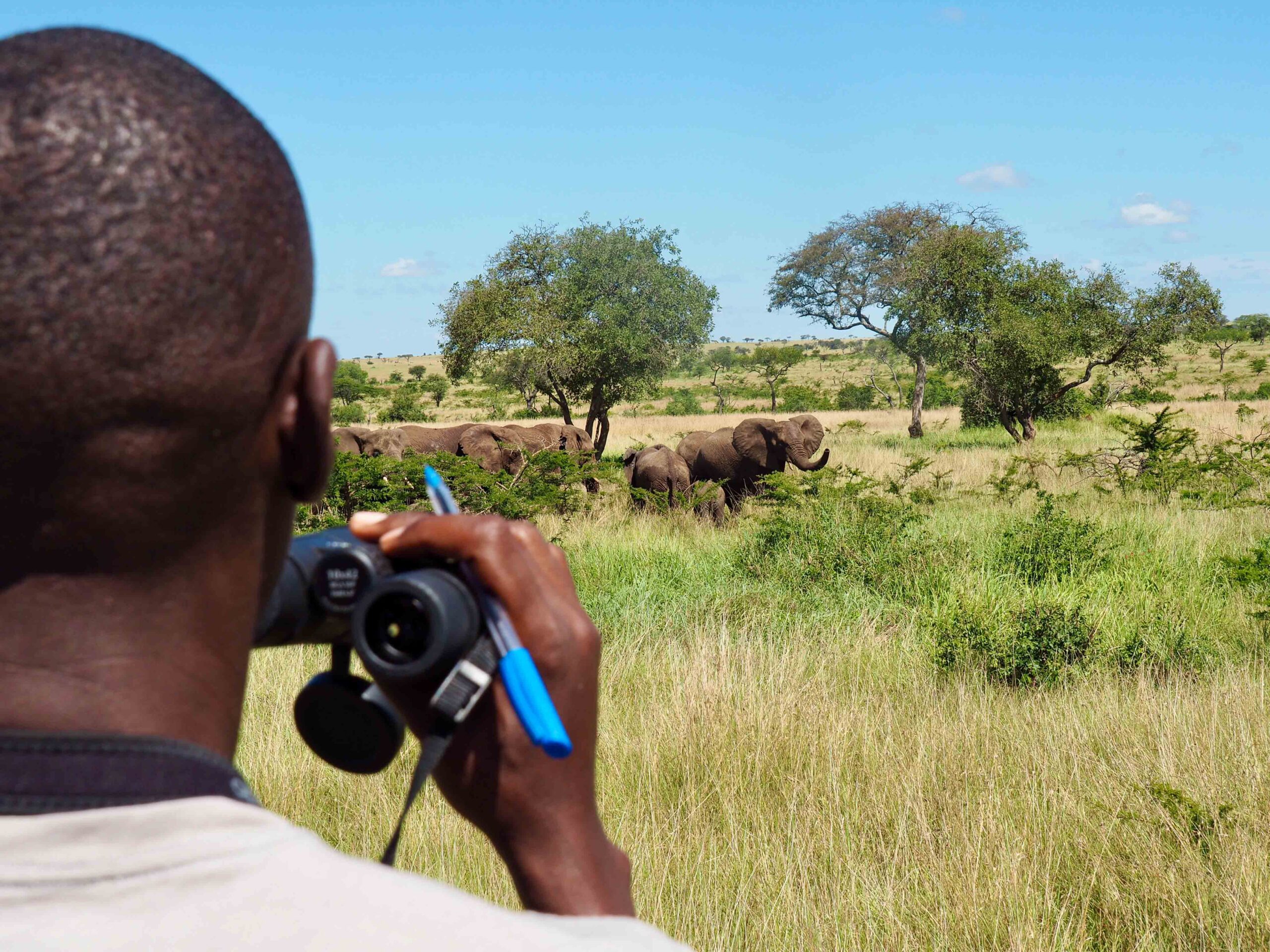 Juma's research study was motivated by communities' outcry over human-wildlife conflicts. In his own words, he details, "Every year, the elephant population is increasing in Tanzania, intensifying the clashes between humans and wildlife. Finding the root cause of elephant movements in the local communities adjacent to the protected area is one step toward sustainable solutions."
This May, Juma began his preliminary data collection with the support and guidance of the RISE team; together, they traveled to various parts of the Ikorongo – Grumeti concession and Ikona Wildlife Management Area (WMA), identifying groups of elephants and their demographic make-ups. He expects to complete the data collection stage of his research in August of 2023.
When speaking about the implications of his study, Juma highlighted how age and sex demographic parameters impact elephants' population growth and movement patterns. Providing an example of how his research could be used, he explained, "A herd with many playful calves is less likely to go to local communities because the matriarchs that lead the herd make the best life-and-death choices due to their intelligent memory that enables them to recall past responses associated with risks and access to resources. Understanding age and sex parameters will enable us to understand the current situation and predict future incidences."
Juma hopes work like his will inspire a future of harmony between wildlife and communities. He explained, "I hope to see a community where humans and wildlife co-exist sustainably; this is the ultimate goal of this study – to find the best possible solutions from the perspective of local communities that will lead to their harmonious coexistence with wildlife."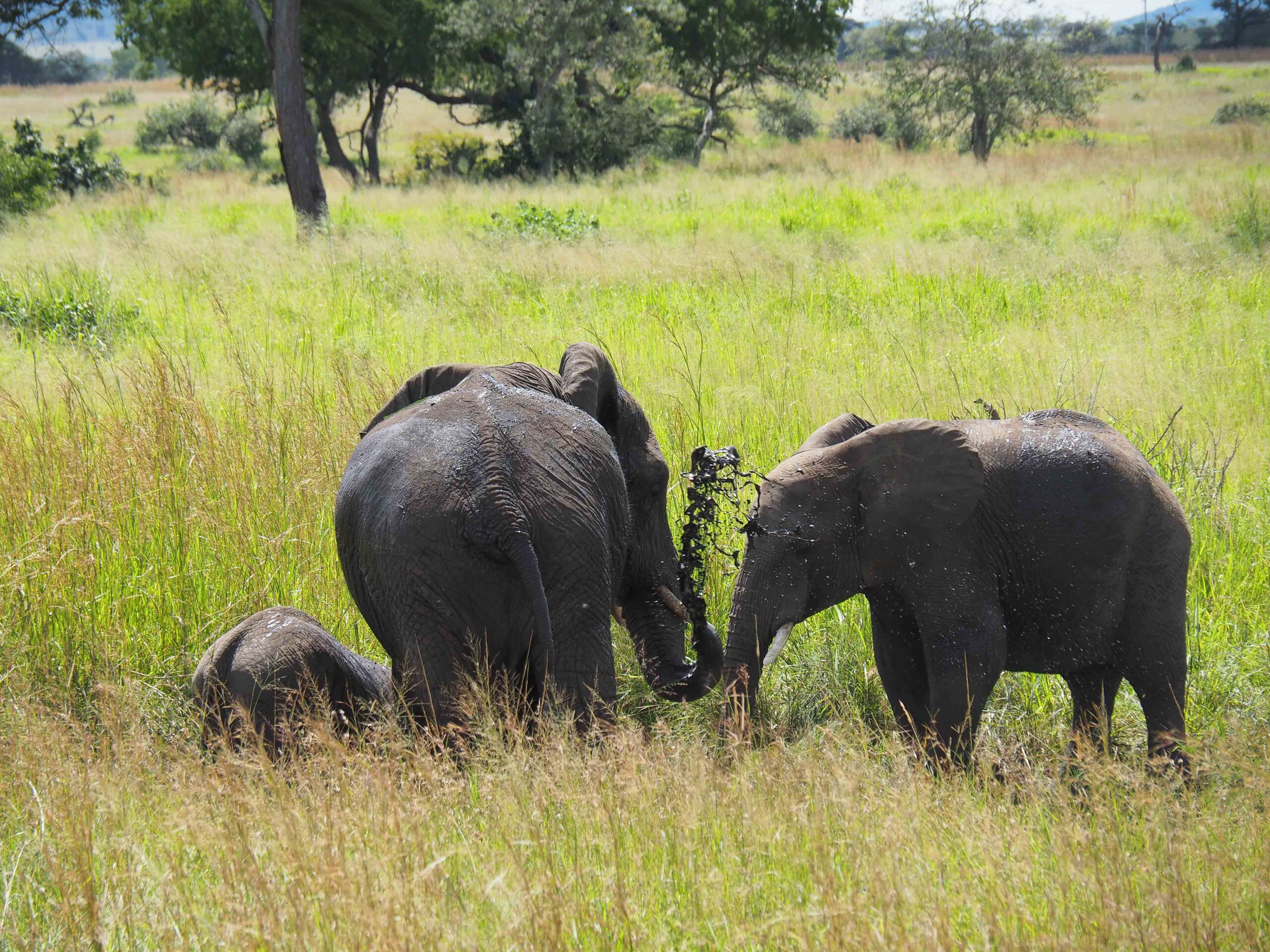 RISE aims to nurture local talents and empower dedicated individuals, like Juma, who share a profound passion for safeguarding Tanzania's iconic protected areas and natural resources. Through the scholarship program, RISE is bringing novel opportunities to conservation enthusiasts across Tanzania; currently, Juma is among the four scholarship recipients completing their Master's or PhD in conservation-related fields. This program is just one part of RISE's multifaceted mission to develop tools, solutions, and capacities that will combat the most pressing conservation issues of our time and support sustainable decision-making for people and wildlife.
Be part of our mission today. To donate, click here.