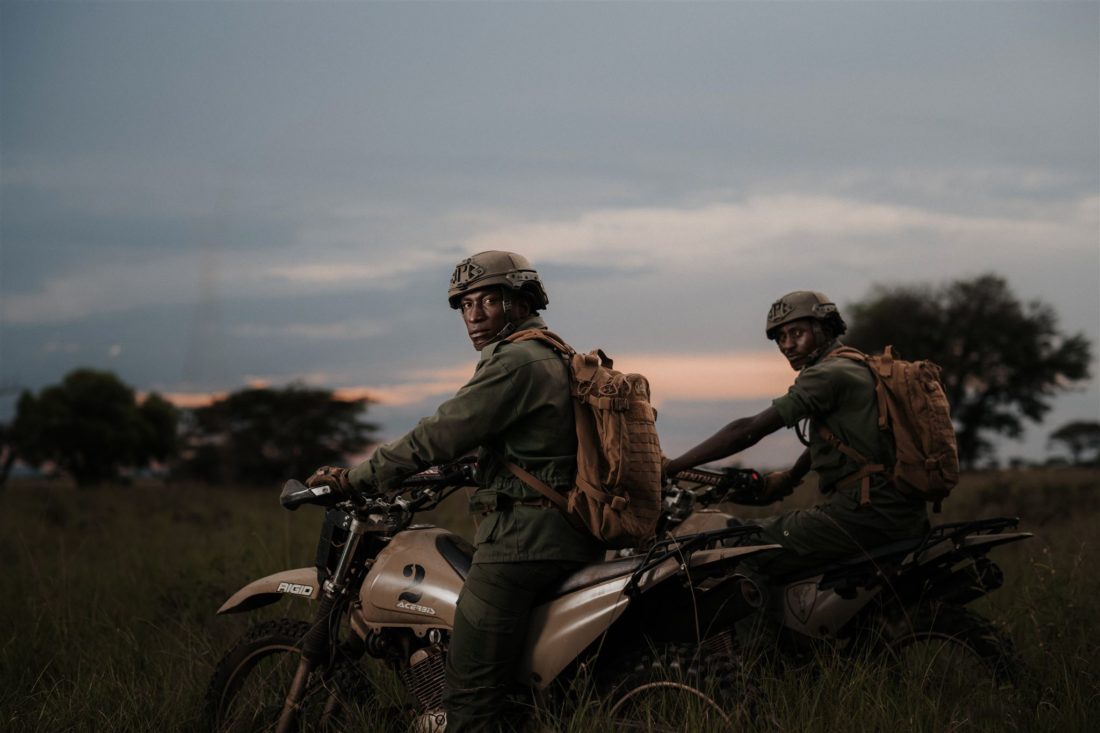 31st Jul 2020
31st Jul 2020 /
Updates
Securing the western Serengeti
While the impact of this global pandemic has considerably disrupted human lives, the ebbs and flows of the natural world remain constant. And so, our work of protecting these 350,000 acres of the western Serengeti continues.  In fact, with a decline in economic activities in neighbouring communities and the arrival of the great migration, we anticipated a surge in poaching. Therefore, securing this area has become all the more critical, and Grumeti Fund's Anti-poaching department continues to work tirelessly to keep this area and its wildlife safe – even amidst a global pandemic. 
The Anti-poaching department's Mobile Patrol Unit has been a critical element in keeping this place safe. Equipped with motorbikes, as well as camouflaged tenting and solar-powered equipment, the unit is highly mobile and self-sufficient. This 21 game scouts team can deploy covertly in groups of four to any point in the protected area at any time. Not only are they able to cover a broader area and serve as a deterrent to poachers, but the Mobile Patrol Unit also has rapid response times that ensure clandestine interception of poaching activities. 
The Grumeti Fund believes that preventing a poaching incident is always better than apprehending poachers who have already killed an animal. But, it would be impossible to remain ahead of poachers and secure the entire protected area without the help of our team at the Joint Operation Center. Our team at the JOC helps map our MPU routes and ensure that our resources are used efficiently. By doing both pre-planned and random patrols, day and night, this team better protects the concessions.
The security the Anti-poaching department guarantees allows us to embark and succeed in ambitious projects such as black rhino reestablishment. For example, we recently saw the birth of a baby rhino – the first eastern black rhino calf in the area in many years- and we hope to see more. The Grumeti Fund and our Tanzanian government partners, continue to depend heavily on our collaborative effort, technology and joint intelligence gathering to protect and conserve the Serengeti ecosystem. 
To support our game scouts and our anti-poaching efforts, you can click here to donate.