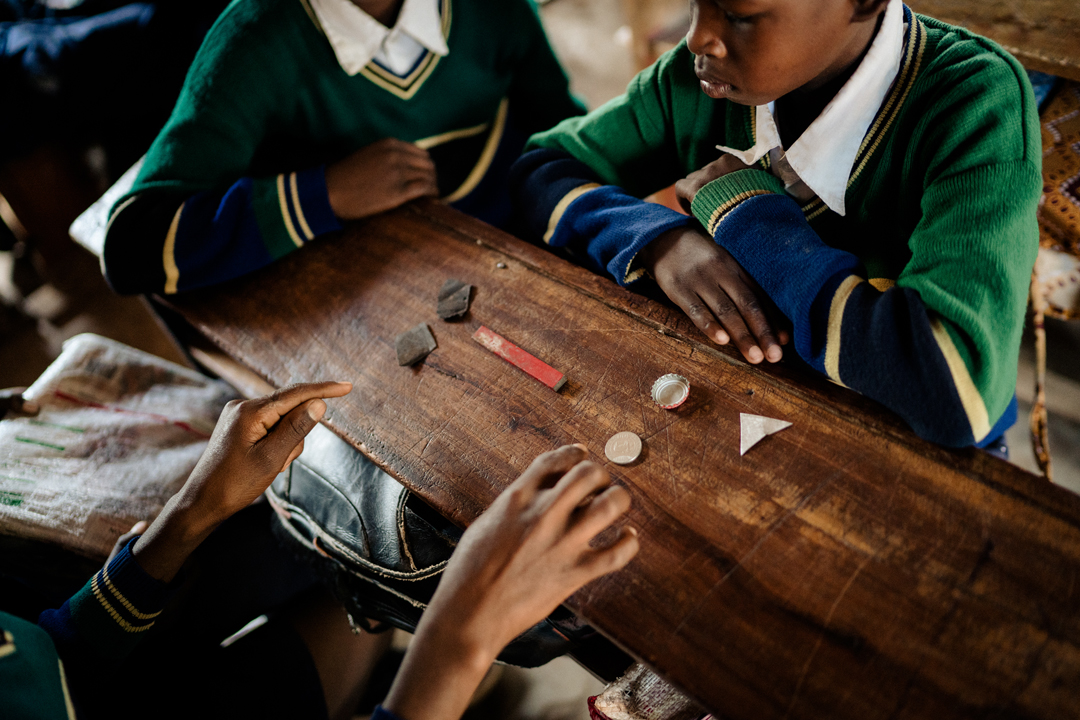 16th Jun 2023
16th Jun 2023 /
Updates
Teaching for Tomorrow: How the Grumeti Fund is Supporting Education in Local Communities
Grumeti Fund's Teaching Support Program aims to enhance the holistic education of primary school students in 22 villages adjacent to the Ikorongo – Grumeti concession. Launched in February 2021, the Teaching Support Program places young and passionate teaching fellows in 26 different primary schools along the concession's boundaries. This year, there are 50 teaching fellows that will take on roles teaching Science, Math, and English in regional, under-resourced schools. The fellows build students' academic foundations, setting them up to succeed in their future academic endeavours.
While the teaching fellows take on a huge role in the classroom, they are also committed to increasing their students' broader interests and engagement in school. Using creative teaching methods, they blend classroom-based teaching with traditional dances, songs, and drama to make learning more exciting and effective. Teaching fellows also enhance extra-curricular activities to build the students' confidence, foster their passions, and keep them connected with their academic communities.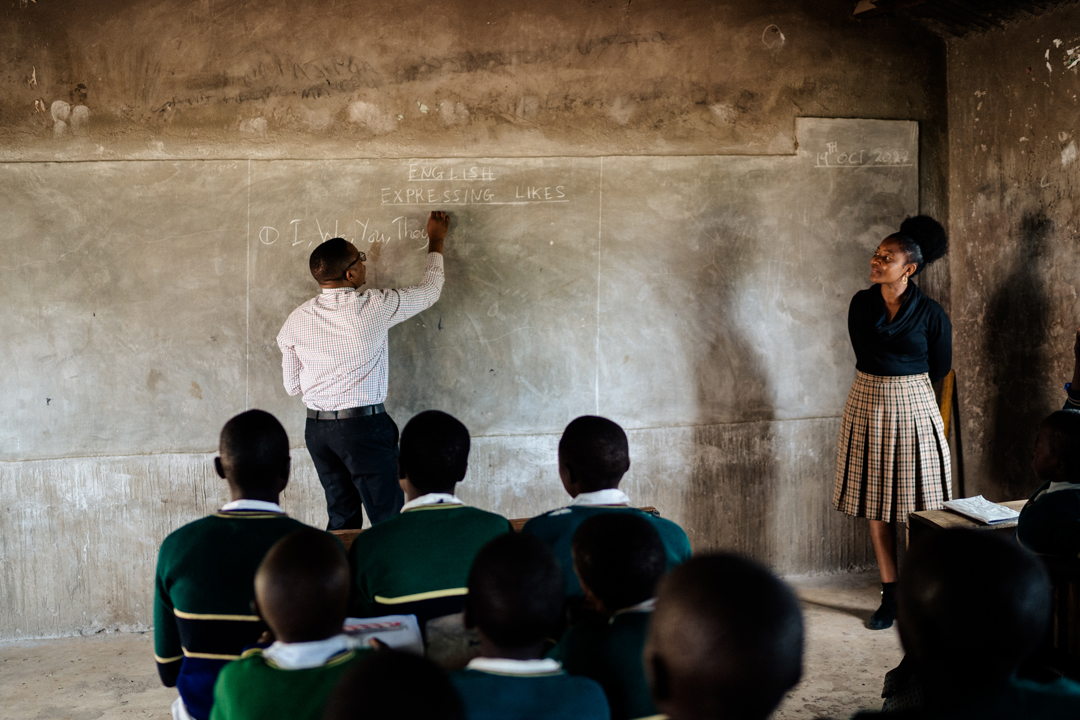 Photo: From right is Fides Gau a teaching support program coach in one of the classes with a teaching support program fellow.
When speaking with Fides Gau, a Teaching Support Program coach, she first shared the program's motto, "Love before you teach." It was clear that this simple phrase was more than just words on a page, but a driving force behind everything the Teaching Support fellows do.
Fides has been a coach from the start of the program in 2021, she explained "This program is specifically designed to address the challenge of teacher shortages in rural areas, particularly in the villages adjacent to the concession. We recognize that every student deserves access to quality education, regardless of their socio-economic status. And that's exactly what we aim to provide through this program."
The program aims to equip primary school students with more than just academic knowledge but also critical life skills and values such as respect, teamwork, and responsibility. By doing so, the Teaching Fellows reinforce the program's underlying mission – to foster a love for learning and encourage students to think creatively and critically.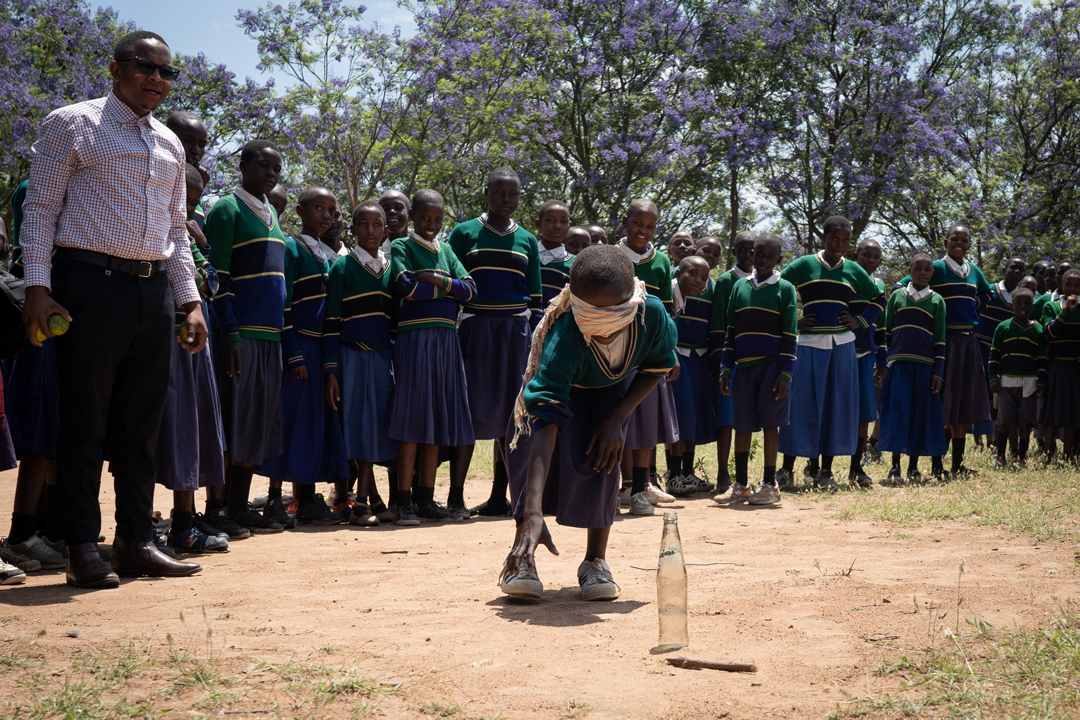 Photo: Students playing a game after class sessions.
Fides emphasized, "Our team of experienced teachers closely collaborate with local schools to design and implement fun and interactive learning activities that cater to the diverse needs and learning styles of each child."
Fides continued to explain that in these communities, many students come from low-income families and can have unmet academic and emotional needs. Nonetheless, through the Teaching Support Program, fellows provide a safe space for students to be seen, heard, and nurtured mentally and physically. The Fellows recognize each child's potential and take the time to listen and connect with each one, offering the psychological support they might be lacking.
At Grumeti Fund, we believe that investing in the education of young students is key to creating future leaders and conservationists who will drive sustainable development and protect our planet. By supporting our Teaching Support Program, you are not only providing quality education to young students — you are also investing in the future of our environment.
Join us on this exciting journey as we inspire the next generation of conservationists and responsible leaders.
To donate to this cause, please click here