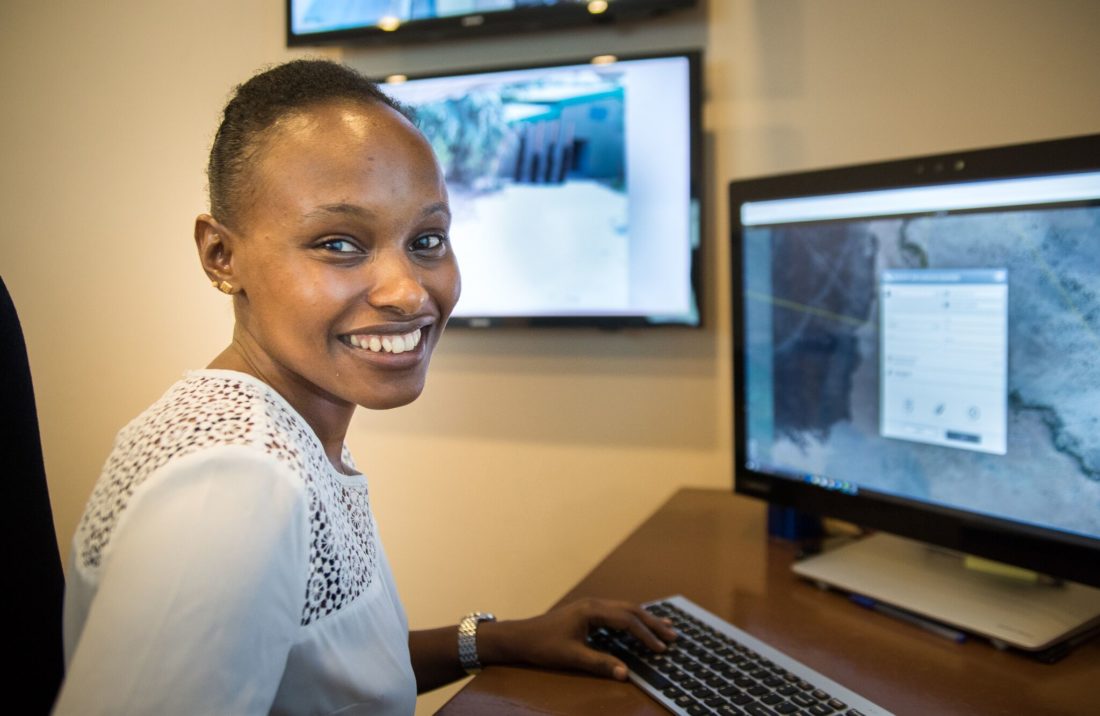 15th Sep 2017
15th Sep 2017 /
Updates
The Woman Behind Grumeti Fund's Anti-Poaching Efforts
Alina Peter is the woman responsible for operating the Grumeti Fund's new Domain Awareness System. Having recently joined the team after completing her MBA in Information Technology Management from the University of Coventry, Alina has taken on her role as Operations Room Coordinator with determination. She is responsible for ensuring the smooth running of the Domain Awareness System and for collecting and collating information ranging from poaching incidents, wounded animals, fires and much more.  The Domain Awareness System is a technological security and data collection system integral to the Grumeti Fund's anti-poaching, conservation management and research and monitoring departments. It combines all data and daily actions in a central location, creating reports and allowing the teams to operate in real time with extremely accurate information. This high-tech system was developed by the organization Vulcan specifically for conservation purposes and is being run in some of the most critical conservation projects in Africa.  Recently the Grumeti Fund and Vulcan implemented version 2.0 of DAS.  Playing an integral role in the launching of this second version which is tailored specifically to the Singita Grumeti location and needs, Alina is working toward implementing this system to be as effective as possible.
We asked Alina a couple of questions about her role:
What is your favorite part of the job?
The fact that my job is not a routine; I walk into the office open-minded to the events of the day knowing that anything can come up at any time.
How do you think DAS will contribute to the SGF working more effectively?
DAS enables us to know where our assets are and poaching prone areas, hence cutting down the running time when incidents occur.  It will contribute effective and efficient use of our limited resources which in turn produces the desirable outcomes and highlights what the SGF can do to improve wildlife protection.
What is it like to work on a team of mostly men?
It's quite exciting; knowing that in this male dominated field, my contribution is valued as we work towards making positive changes in anti-poaching.
What are you excited about for the next year?
Operating the drones.
To support the Grumeti Fund please click here