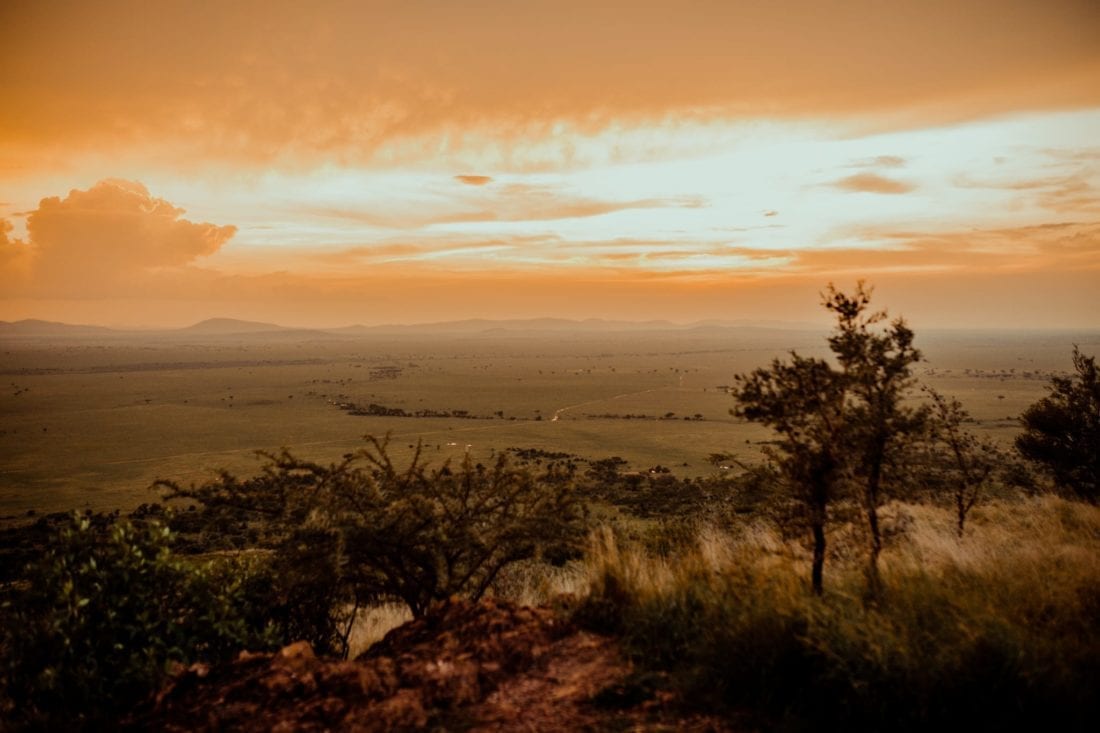 31st Jan 2020
31st Jan 2020 /
Updates
The Year Ahead
Tackling and solving the concurrent challenges of rural poverty and ecosystem degradation is an extremely difficult undertaking.
News outlets, social media platforms, thought leaders and politicians all talk about the importance of protecting our natural world and uplifting rural populations from poverty.  These promising-sounding words emanate from people far removed from the rockface who are often unaware of the fragile balance that exists between human life and the natural world. Consequently, their pronouncements tend to sound hollow and there is a growing sense of hopelessness for many when confronted by the sheer scale of the challenge at hand.
On the one side of an imaginary line are diverse and thriving wildlife populations, while a stone's throw away rapidly expanding communities and rural subsistence farmers are trying to eke out an existence along the protected area boundary. With a hard boundary and no barrier between the impoverished farmers and beleaguered wild animals, there are few winners from a continually escalating conflict.
But it is not all doom and gloom. The Grumeti concessions form an invaluable buffer to the world-renowned Serengeti National Park and together create an extraordinary wilderness area.
Importantly, the Grumeti Fund focuses its resources and projects on both the protection of the concession area and the upliftment of local communities that live along the protected area boundary.  The interface between this celebrated ecosystem – with one of the highest levels of biodiversity (read the blog here about the 24-hour mammal count) – and nearly 90,000 people living in poverty, is tense. We have to protect critically endangered species like black rhino as well as safeguard the iconic great wildebeest migration, while at the same time ensuring that tangible benefits win the hearts and minds within neighboring communities.
The good news is that this win-win scenario can and has been achieved. Over the last 18 years, the Grumeti Fund and our partners have achieved some noteworthy accomplishments, proving that you can successfully implement conservation and community development initiatives in a symbiotic and mutually reinforcing manner.
In 2019, we facilitated the diversification of livelihoods through a rural enterprise development program, which included participants who, prior to joining the program, were poachers.
In the same year, we were able to re-establish nine critically endangered black rhino, adding 10% to the current rhino population in Tanzania. The rhino also proved to be the catalyst for the construction of a boundary fence along the human-interface that not only secures the rhino, but also helps to protect frustrated and disenchanted communities from marauding wildlife that destroy livelihoods and endanger human lives in the process.
During 2020 our goal is to take what we have learned – our successes and our failures – and to share and contribute this knowledge to a bigger conservation and development conversation. How can small organizations like the Grumeti Fund, who are dealing with the environmental and humanitarian crises on our doorstep, help to promote action and drive positive change in other areas of the world? Ultimately, we want to achieve meaningful impact at scale.
By sharing our experiences and promoting education – education of the local communities, education of our own Grumeti Fund team and through partnerships with leading researchers and scientists, we strive to uplift the next generation to be able to make informed decisions that are both good for them and for the environment.
Sharing these experiences, gaining new ones, being open to collaboration and accepting criticism are all necessary to grow and develop in order to make the very best decisions.
Thank you to all who have contributed, educated and partnered with the Grumeti Fund over the years…it is your ongoing support and belief in our work that keeps us going.