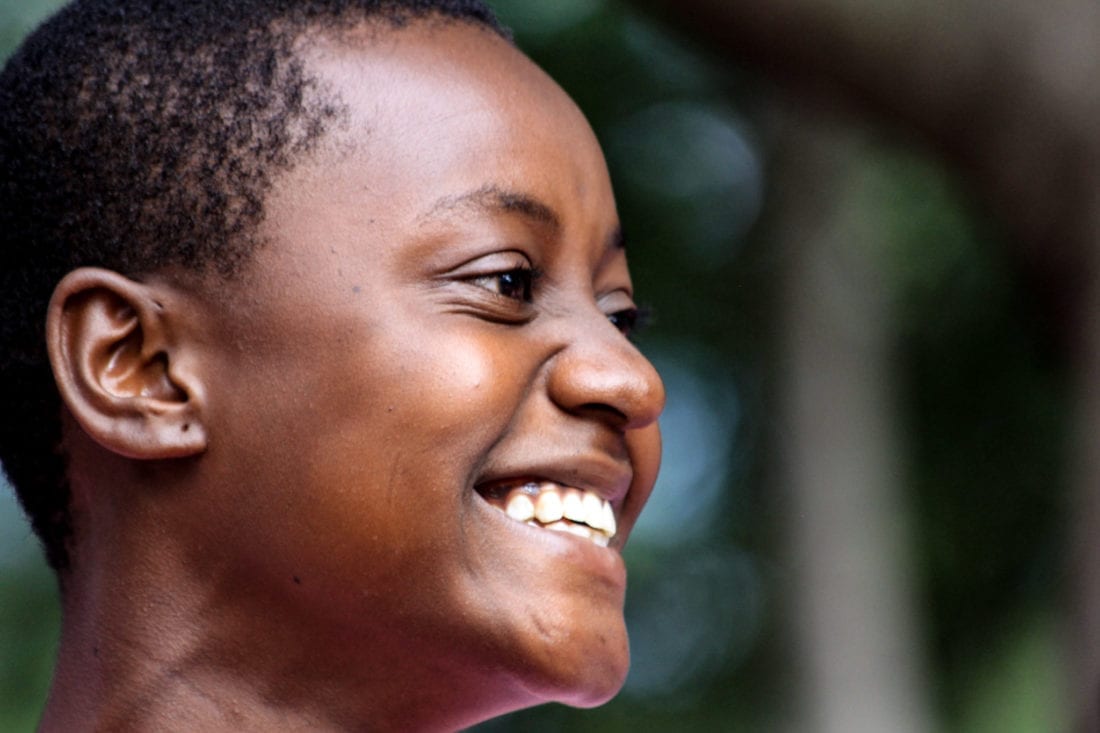 14th Mar 2019
14th Mar 2019 /
Updates
"When you empower a woman, you empower the world"
This past weekend the Grumeti Fund's Community Outreach Program  hosted two girls empowerment sessions.  Over 1,100 girls attended to learn about health (reproductive, STI's, menstruation), the importance of continuing education, how to be supportive of one another and career development.  At the session were several inspiring Tanzanian women who have pursued their dreams and achieved success.
One of the inspirational women who joined us, Joyce Moikangoe, is a Lodge Manager at Singita.  Here is what she had to say about the weekend:
Question: What are the Grumeti Fund Girls Empowerment Sessions all about?
Answer: The Grumeti Fund Girls Empowerment Sessions are all  about efforts and activities aimed at changing young girls' and women's mentality from "can't do it" to "can do it." It is about creating an environment where women can have a voice in economic, political and cultural issues. These women and girls empowerment activities boost their self-esteem and allow them to participate on an equal platform as their male counterparts.
Question: Why is doing Girls Empowerment in this area important to you?
Answer: As a Tanzanian female who has been afforded a right to education, I feel that it is important for young girls (especially in previously disadvantaged areas such as Bunda and Issenye) to get the opportunity and exposure I have been fortunate to have. My parents understood the value of education, from the early stages of my life, and through that vision, I have been able to learn, grow and become an independent  African woman.
Question: Tell us about you!? Background and career and your interest in helping girls?
Answer: I am a 35 yr old Tanzanian woman. My parents are from Kagera region (Bukoba).
I was born and raised in Dar es Salaam, and attended primary school in Arusha.
In 1997, I was fortunate to travel to South Africa where I completed my secondary and tertiary education. I worked as a tour operator in Cape Town for 4 years before returning back to Tanzania in 2013.I was employed at Hyatt Regency Kilimanjaro for 1 year (2013-2014). I have been working for Singita since 2014.  My interest in helping girls came from the passion Grumeti Fund continues to have on Girls Empowerment matters. I just had to get involved! I was attracted to the 'giving back' aspect of this project. I wanted to share my experience with the girls, to encourage them to aspire to lead a better life for themselves and their families. I wanted to dedicate my time to the girls and "show-up". I wanted to be a mentor for a young girl.
Question: What role did you play over the weekend?  
Answer: Engaging with the girls and hearing from them what their dreams and aspirations were. Encouraging them to have confidence  on their passions and interests. Teaching them about life basic skills and how to manage peer pressure.
Question: Why do you think that it is important for the young girls in this area to see and meet and engage with successful, strong, educated and goal oriented women like yourself?
Answer: A lot of these young girls come from communities and environments that lack opportunities and social support which can make it difficult for them to realize their dreams. Many of these girls are likely to give up, if there is no support from their families. It was therefore important for these girls to see , meet and engage with women, such as myself who have worked hard and made a positive life for themselves. Having a 'real life' person, who the girls can see, can have a lot of impact, and enhance their vision for a better future
Question: What stood out to you about the challenges that the girls are facing and how do you think that this program can help change that?
Answer: Most of the challenges were economic based. Girls were forced to enter into agreements that weren't favorable. From being married off young, to agreeing to take a lift from piki piki drivers in exchange for food. The Grumeti Fund Girls Empowerment helps instill the right values in a young girl when she is still young,  so that she will grow up into a strong woman. Girls' education can make a lifelong difference to not only an individual's life but to the larger society. Transformation does not just happen. It takes a plan and a support system from families and communities alike.
 Thank you Joyce for joining us!  As Frida Mollel, the Grumeti Fund's Community Outreach Program Manager states:
"When you empower a woman, you empower the world."
This is what we are aiming to achieve, and the support of the greater Grumeti Fund community is essential in helping us to support the dreams of the young women in the surrounding villages.